Enjoy your own spa-like shower everyday at home .  Pop a scent capsule into the handheld shower head— infused with good-for-your-skin nutrients and  lovely scents, the vitamins-infused water will instantly rejuvenate your senses.  The handheld shower head's filter  remove rust and impurities for cleaner water. Get glowing skin and softer hair with natural hydrating ingredients that are clinically proven to improve your skin health. 
Patented design with easy-to-load capsule system and transparent filter monitor window makes it easy to know when it's time to replace the filter and capsule.
Made of multi-layers of fine melted polypropylene, it effectively removes the rust, impurities and bacteria from your tap water(Micron rating: 5 Micron). Filter cartridge lasts up to 6 months depending on your water quality.
Releases aroma scents and neutralizes chlorine and minerals in the water. The capsule contains vitamin C (120 lemons worth!) and other hydrating & moisturizing ingredients which infuses into the skin and hair through the water. Each capsule lasts 20+ showers depending on your shower routine.
1 x Vitamin Capsule Showerhead
1 x Pure Water Filter
1 x Teatree & Lavender Vitamin Capsule
The Perfect Showerhead for Healthier Hair & Skin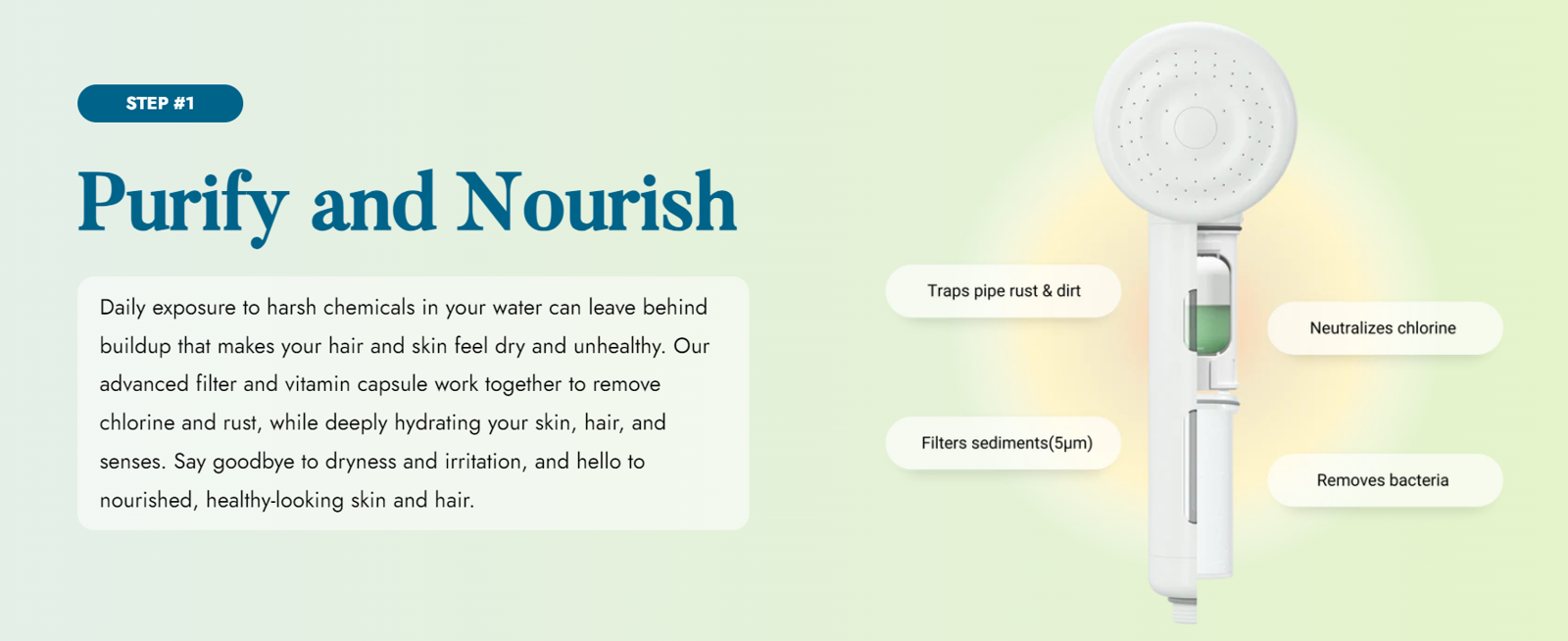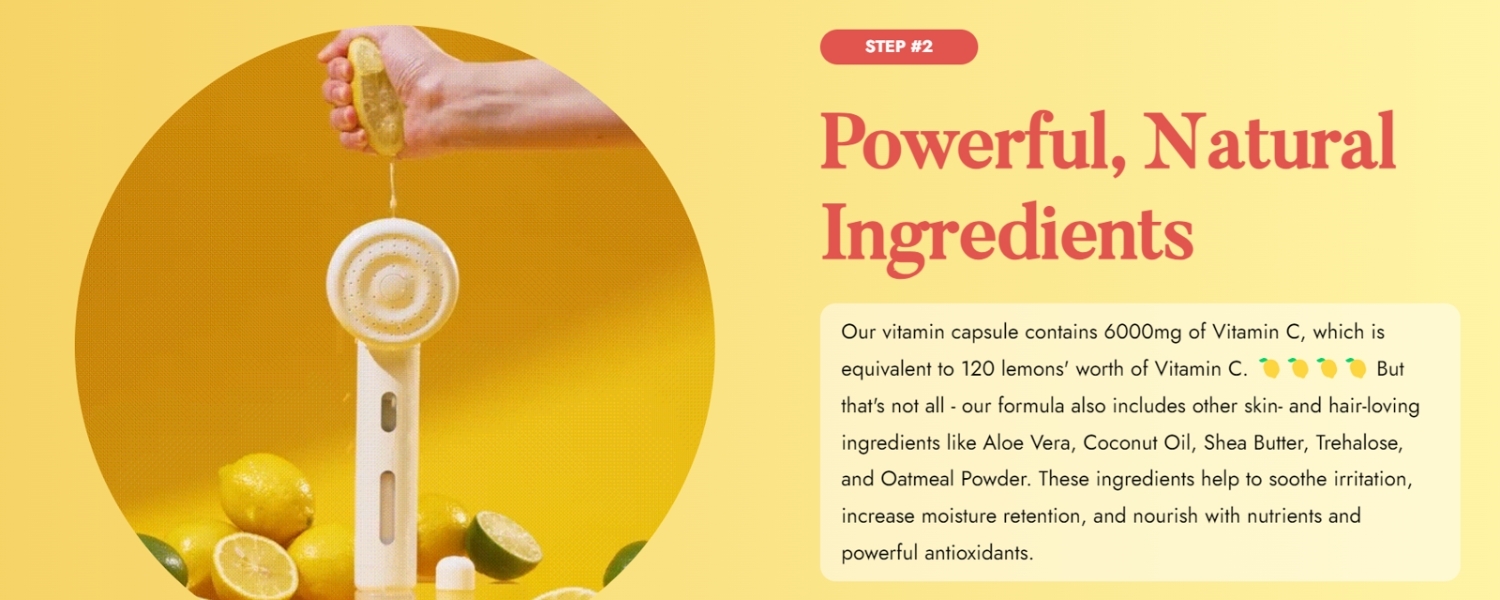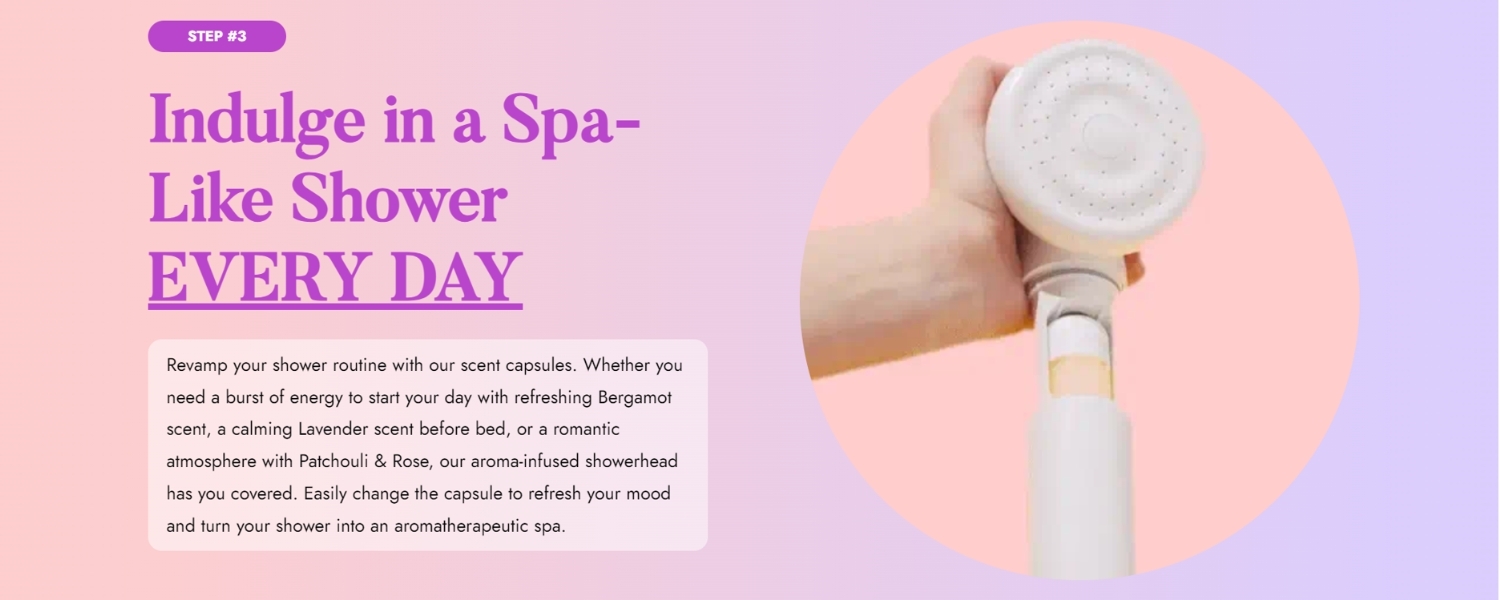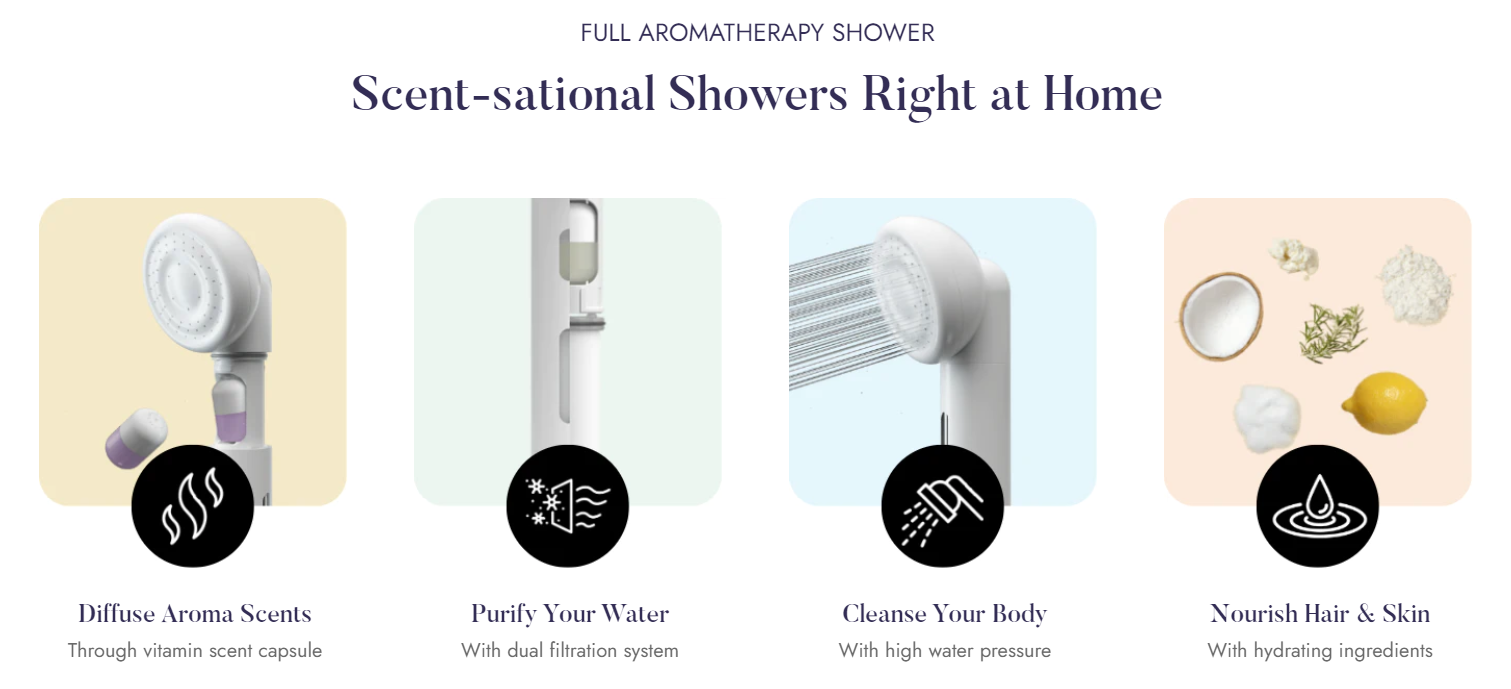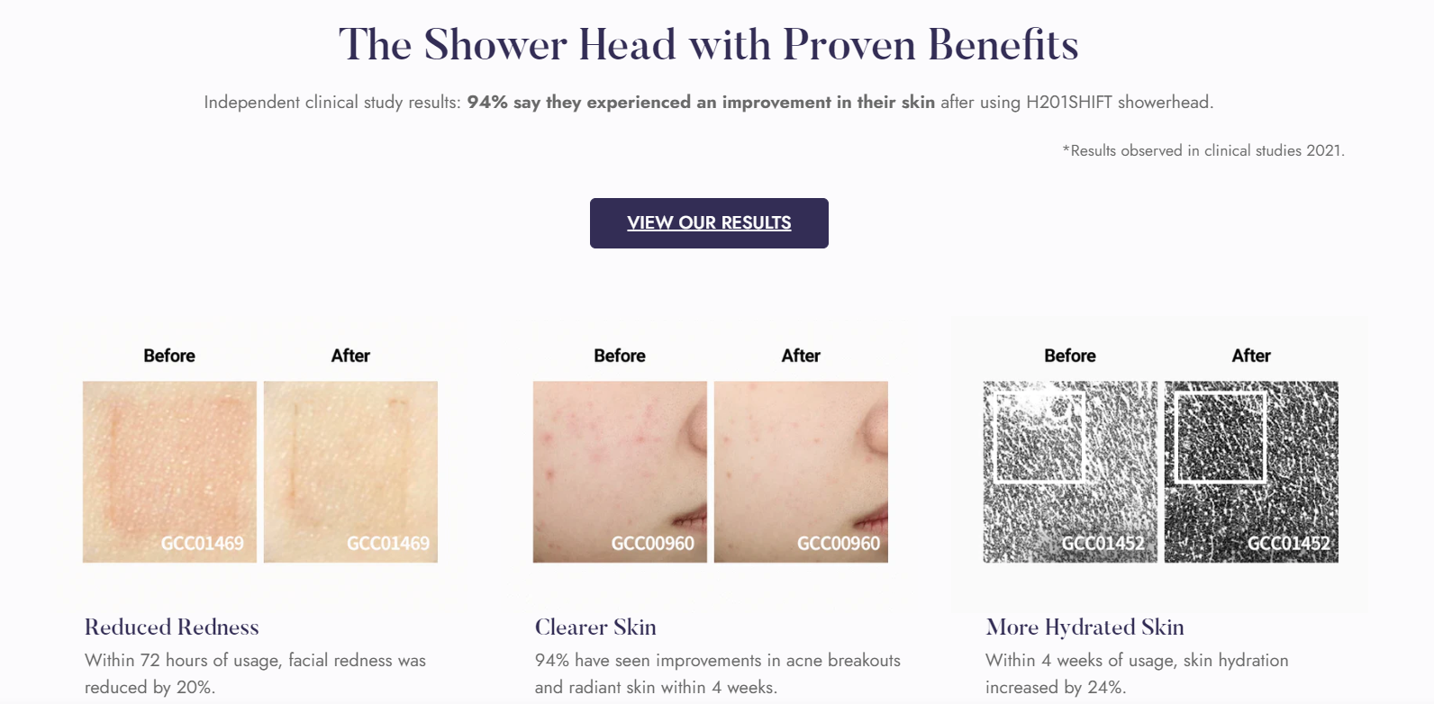 {{'product.product_review.no_review' | translate}}